Celebrate Co-op Month with CVEA
Although we are facing difficult times right now, CVEA has many things for our members to celebrate this Co-op Month. We invite you to participate, have fun, win prizes, save money, and support local businesses.
Please see the Co-op Month activity schedule and details below. If you have questions, please contact Sharon Scheidt at sscheidt@cvea.org or Cindy Unger at cunger@cvea.org.

1. New Member Sign Up - beginning October 1
2. Follow CVEA on Facebook or cvea.org

3. 'Are you connected' Shopping Contest - October 12-23

4. Launch of brand new mobile app and website - October 19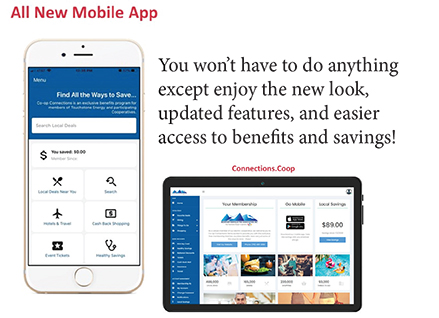 5. 'Get Connected' Scavenger Hunt - October 20-30
Now that the mobile app and website have been updated, GET CONNECTED to all the Co-op Connections program has to offer and find your way around.