Featured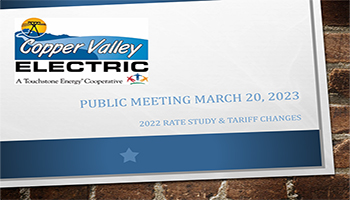 Notice of Tariff Changes, March 1, 2023
Click for Official Notice to Members. The notice provides a summary of proposed changes to include rate modifications (transition residential and small commercial rate classes to unified rates of 11 cents per kWh within 5 years) and other non-material changes.
**To view the presentation given at the public hearing on Monday, March 20, click here.
**To watch the video of the public hearing, click the YouTube link below.
**To request an impact statement demonstrating how the proposed rate change will impact your individual bill in the first year, please email customerservice@cvea.org.
**To view all proposed changes to the Tariff, highlighted in red, click this link Red-lined Version of the Tariff.
**Member comments can be received at the office, via the comment section on your member bill, or by emailing customerservice@cvea.org. Comments will be accepted until May 8, 2023.
Detailed information may be obtained from Jaime Matthews, Chief Financial Officer, CVEA, PO Box 45, Glennallen, AK 99588, phone: (907) 822-3211, (907) 835-4301 or by email: jmatthews@cvea.org.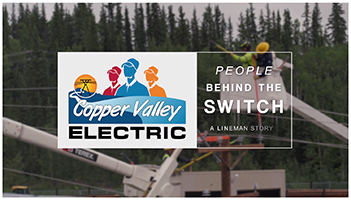 Upcoming Events
Mark your calendars for the CVEA Annual Meeting scheduled in the Valdez District, Tuesday, May 2, and in the Copper Basin District, Thursday, May 4. Registration begins at 5:30 p.m. and the business meeting begins at 6. Arrive on time to be eligible for the member registration gift, take-home goodies, tons of cool door prizes, and to be eligible for the $1,000 cash grand prize! Visit the Annual Meeting Information page for all things Annual Meeting. **We will update as we get closer, so keep checking back!