Featured
Several Career Opportunities are Available at Copper Valley Electric
Visit Careers for information on the following positions:
Plant Operator Trainee - Valdez
Journeyman Lineman - Copper Basin
Line Foreman - Copper Basin
Operations Manager - Either District (part of retirement succession plan)
Instrumentation and Controls Technician - Either District (part of retirement succession plan)

September is National Preparedness Month
CVEA encourages members to be prepared for power outages and other potential emergencies this September and all through the year.
Check out Ruralite articles that provide many helpful tips and suggestions for getting and staying prepared.
For tips on what to do before, during, and after a power outage, visit our Outage Tips page.
See below for other preparedness resources: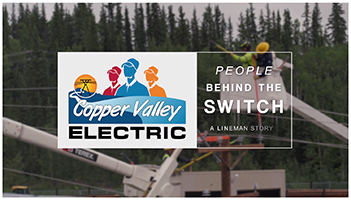 Upcoming Events
Save the Date for the 2023 CVEA Co-op Month Pick-Your-Own Pumpkin Patch Event in your district!
Saturday, October 14, in Glennallen, at the CVEA office campus, and Saturday, October 21, in Valdez, at the Kelsey Dock.
Bring canned food or donations and you'll get to pick your favorite pumpkin from the patch and enjoy pumpkin decorating, games, activities, tasty food, sweet treats, and more! The fun takes place 10 a.m.-2 p.m. (while supplies last).