Co-op Connections Business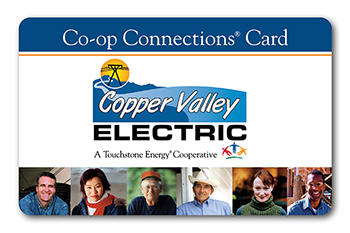 Join today! Help CVEA power a small business comeback!
CVEA has a valuable opportunity for your business. We invite you to join us as we relaunch our exciting member benefits initiative, the Co-op Connections program, bigger and better than ever before. This program is designed to benefit your business and all CVEA members. It gives you marketing exposure by offering cooperative members valuable discounts. In exchange for your participation, we promote your business and discount offers locally, statewide, and nationally, absolutely FREE!
Business Introduction Letter Business Participation Brochure Fillable Business Information Form Sample Ads
Co-op Month Business Partner Benefits (October Relaunch) Co-op Month Co-op Connections Activity Schedule
Holiday Shopping Program (Conceptual Nov-Dec)
Employee Training Scavenger Hunt (Drawing for $100 Visa gift cards) - Coming Soon
www.SmallBusinessComeback.coop
Check out the CVEA Co-op Connections program at the website below or download the free app on your Apple or Android mobile devices. The FREE member benefit program gives you incredible discounts on everyday expenses. Enjoy local discounts, health program savings, hotel and event ticket discounts, a wide variety of national savings, insurance products, and even a cash back program just for being a member of your local Cooperative.
Already a member? Click the link below to see the saving or to access your business participation portal/back office.