2023 Annual Meeting Information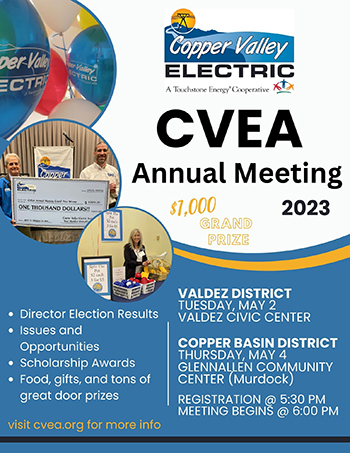 The meeting in the Valdez District will be Tuesday, May 2, 2023, at the Valdez Civic Center, and the meeting in the Copper Basin District will be Thursday, May 4, 2023, at the Glennallen Community Center (formerly the Murdock Center). Registration begins at 5:30 p.m., and the business meeting begins at 6. Don't be late. You must be registered on time to be eligible for registration gifts and tons of cool door prizes, to include a $1,000 cash grand prize!
Approval of the 2022 Annual Meeting Minutes.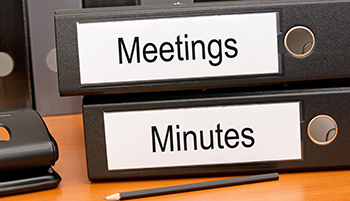 Members will be asked to approve the Minutes from the 2022 Annual Meeting at the upcoming Annual Meeting on May 2, in Valdez, and May 4, in Glennallen. Copies of the Minutes have been provided below for your review.
2022 Annual Meeting Minutes - Copper Basin 2022 Annual Meeting Minutes - Valdez
We are finished organizing door prizes and will post pictures soon. CVEA will be giving away OVER 90 door prizes in both districts, and that includes $1,000 CASH!! You can't win if you don't attend.